Posts for: November, 2017
By Candler Family Dentistry
November 20, 2017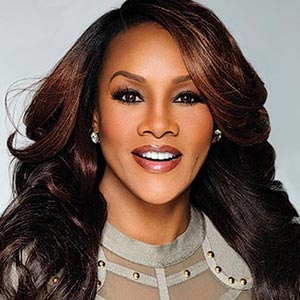 What's an actor's most important feature? According to Vivica A. Fox, whose most recent big-screen role was in Independence Day: Resurgence, it's what you see right up front.
"On screen, your smile and your eyes are the most inviting things that bring the audience in" she said. "Especially if you play the hot chick."
But like lots of people, Vivica reached a point where she felt her smile needed a little help in order to look its best. That's when she turned to a popular cosmetic dental treatment.
"I got veneers years ago," Ms. Fox told Dear Doctor magazine in a recent interview, "just because I had some gapping that probably only I noticed."
What exactly are dental veneers? Essentially, they are thin shells of lustrous porcelain that are permanently attached to the front surfaces of the teeth. Tough, lifelike and stain-resistant, they can cover up a number of defects in your smile — including stains, chips, cracks, and even minor spacing irregularities like the ones Vivica had.
Veneers have become the treatment of choice for Hollywood celebs — and lots of regular folks too — for many reasons. Unlike some treatments that can take many months, it takes just a few appointments to have veneers placed on your teeth. Because they are custom made just for you, they allow you to decide how bright you want your smile to be: anywhere from a natural pearly hue to a brilliant "Hollywood white." Best of all, they are easy to maintain, and can last for many years with only routine care.
To place traditional veneers, it's necessary to prepare the tooth by removing a small amount (a millimeter or two) of its enamel surface. This keeps it from feeling too big — but it also means the treatment can't be reversed, so once you get veneers, you'll always have them. In certain situations, "no-prep" or minimal-prep veneers, which require little or no removal of tooth enamel, may be an option for some people.
Veneers aren't the only way to create a better smile: Teeth whitening, crowns or orthodontic work may also be an alternative. But for many, veneers are the preferred option. What does Vivica think of hers?
"I love my veneers!" she declared, noting that they have held up well for over a decade.
For more information about veneers, please contact us or schedule an appointment for a consultation.
By Candler Family Dentistry
November 12, 2017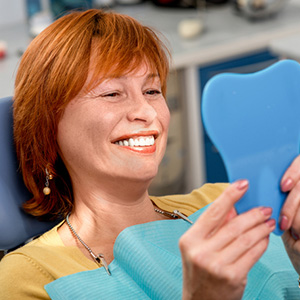 Facing extensive dental treatment can be stressful—and even more so when you realize what it will cost. It's a hard fact of life, but some dental work can be expensive.
The good news, though, is that it's possible to keep your costs at a manageable level, even with limited finances. And your best first step is to become proactive with dental care now, before problems appear or get worse.
There are good reasons for making room in your budget for regular dental cleanings and checkups: for one, dental cleanings coupled with your own daily hygiene help keep bacterial plaque, the main cause of dental disease, from causing gum disease or damage to the tooth surfaces. And seeing us regularly makes it more likely we'll detect a problem before it inflicts too much harm.
Regular visits are also important for establishing a relationship with us. As we become more familiar with you and your own individual risk factors for dental problems, we can then develop a treatment strategy to minimize those risks or take action to decrease their impact.
The latter point has direct bearing on the financial side of your care. It's tempting to postpone a recommended treatment for a mild to moderate issue because of the expense. But receiving treatment now could save you from major expense later.
Perhaps, though, you're actually facing that major expense now and the full weight of what it will cost is bearing down. Even in this situation, you may actually find there are less expensive ways to deal with the problem, at least temporarily until you can afford a more permanent solution.
For example, if you've lost a tooth or have had it extracted, you may be able to opt for a partial denture or similar less costly restoration—at least for the time being. Eventually, when you're prepared financially, you can replace it with a dental implant or another permanent restoration. In the meantime, you're able to regain a reasonable level of dental health.
The key is to invest in your teeth and gums now whatever their state of health. The efforts you make today could save you from a greater health and financial burden tomorrow.
If you would like more information on managing your dental care and its costs, please contact us or schedule an appointment for a consultation.