Posts for: December, 2017
By Candler Family Dentistry
December 20, 2017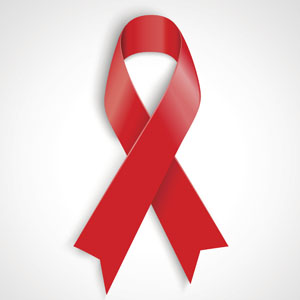 We've come a long way since the early 1980s when we first identified the HIV virus. Although approximately 35 million people worldwide (including a million Americans) now have the virus, many are living relatively long and normal lives thanks to advanced antiretroviral drugs.
Still, HIV patients must remain vigilant about their health, especially their oral health.  In fact, problems with the teeth, gums and other oral structures could be a sign the virus has or is moving into the full disease stage, acquired immunodeficiency syndrome (AIDS). That's why you or a loved one with the virus should maintain regular dental checkups or see your dentist when you notice any oral abnormalities.
One of the most common conditions among HIV-positive patients is a fungal infection called candidiasis (or "thrush"). It may appear first as deep cracks at the corners of the mouth and then appear on the tongue and roof of the mouth as red lesions. The infection may also cause creamy, white patches that leave a reddened or bleeding surface when wiped.
HIV-positive patients may also suffer from reduced salivary flow. Because saliva helps neutralize excess mouth acid after we eat as well as limit bacterial growth, its absence significantly increases the risk of dental disease. One of the most prominent for HIV-positive patients is periodontal (gum) disease, a bacterial infection normally caused by dental plaque.
While gum disease is prevalent among people in general, one particular form is of grave concern to HIV-positive patients. Necrotizing ulcerative periodontitis (NUP) is characterized by spontaneous gum bleeding, ulcerations and a foul odor. The disease itself can cause loosening and eventually loss of teeth, but it's also notable as a sign of a patient's deteriorating immune system. The patient should not only undergo dental treatment (including antibiotics), but also see their primary care physician for updates in treating and managing their overall symptoms.
Above all, HIV-positive patients must be extra diligent about oral hygiene, including daily brushing and flossing. Your dentist may also recommend other measures like saliva stimulators or chlorhexidine mouthrinses to reduce the growth of disease-causing bacteria. Together, you should be able to reduce the effects of HIV-induced teeth and gum problems for a healthier mouth and better quality of life.
If you would like more information on oral care for HIV-AIDS patients, please contact us or schedule an appointment for a consultation. You can also learn more about this topic by reading the Dear Doctor magazine article "HIV-AIDS & Oral Health."
By Candler Family Dentistry
December 05, 2017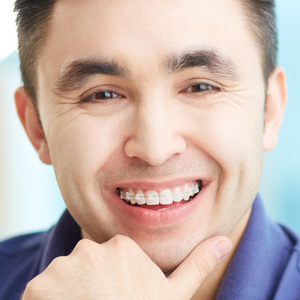 It's something you think about often—especially when you look in a mirror or at a photo of yourself. You wish something could have been done about it a long time ago. But now you think you're too old to correct your misaligned teeth—your "crooked" smile.
Actually, you can transform your smile through orthodontics, whatever your age. Millions of your peers have done just that—currently, an estimated one in five orthodontic patients is an adult.
If orthodontics isn't right for you it won't be because of age, but most likely the condition of your gums and underlying bone or your overall health. That first factor is extremely important: if you've lost a significant amount of bone due to periodontal (gum) disease, there may not be enough to support the force of moving the teeth during orthodontics.
Health conditions like severe heart-valve disease, uncontrolled diabetes or drugs to treat arthritis or osteoporosis can also make tooth movement difficult. And, if you have restricted saliva flow (dry mouth), wearing orthodontic devices could be uncomfortable and increase your risk of tooth decay.
If, however, your mouth and body are reasonably healthy (and you don't have a difficult bite problem to correct), there's no reason why you can't undergo orthodontic treatment. The only other thing that might hold you back is concern over your appearance during treatment. Many adults balk at the possible embarrassment of wearing metal braces "at their age."
If this is a concern, you may have an alternative: clear aligners. These are a series of computer-generated clear plastic trays that conform to the individual contours of your teeth. Each tray is slightly different—you wear one for a short period of time (usually two weeks) before moving on to the next tray to successively and gradually move your teeth. They're nearly invisible to others and, unlike fixed metal braces, you can take them out for a rare special occasion.
The only way you'll know whether correcting your misaligned teeth is a viable option is to undergo a full orthodontic evaluation. From there we can help you decide if and how you want to gain a straighter, more attractive smile.
If you would like more information on adult orthodontics, please contact us or schedule an appointment for a consultation. You can also learn more about this topic by reading the Dear Doctor magazine article "Orthodontics for the Older Adult."