Posts for tag: retainers
By Candler Family Dentistry
July 31, 2020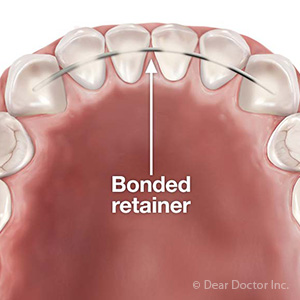 The straightening process for a crooked smile doesn't end when the braces come off. There's one more crucial phase to undergo to make sure we don't lose the progress you've achieved: wearing an orthodontic retainer.
Although often viewed as a nuisance, retainers are important because they prevent realigned teeth from reverting to their old positions. This is possible because the periodontal ligament, the gum attachment that allows us to move teeth in the first place, can contain "muscle memory" that naturally tries to draw teeth back to where they once were.
A retainer prevents this from happening: During wear the subtle pressure they exert keeps or "retains" the teeth in their new positions until they're firmly established, usually after several months. While most patients initially wear a retainer around the clock, this will gradually taper off until they're worn primarily during sleep hours.
While retainers come in many different styles and sizes, most fall into one of two categories: removable or non-removable (bonded). The first type, a custom-made appliance a patient can easily take in and out of the mouth, has its advantages. Removing it makes it easier to clean the teeth. They're also adaptable to reduced wear schedules for eating, brushing and flossing, or for special occasions.
But a removable retainer may be noticeable to others. Its removability can also lead to problems. Out of the mouth they're prone to be lost, resulting in additional replacement costs. And immature patients may be easily tempted to take them out too often—or not wear them at all.
A bonded retainer solves many of these potential problems. Because the retainer wire is securely bonded to the back of the teeth, it's not visible to others. And because it can't be removed except by an orthodontist, there's virtually no chance of losing it or haphazard wear.
On the other hand, bonded retainers can occasionally break, requiring repair or replacement. And flossing is more difficult than with a removable retainer, although a little training from a dental hygienist can make that easier.
The choice of retainer depends on the individual and their priorities. But whether removable or bonded, a retainer is absolutely essential for protecting your new, hard-earned smile.
If you would like more information on bonded retainers, please contact us or schedule an appointment for a consultation. You can also learn more about this topic by reading the Dear Doctor magazine article "Bonded Retainers."
By Candler Family Dentistry
January 28, 2019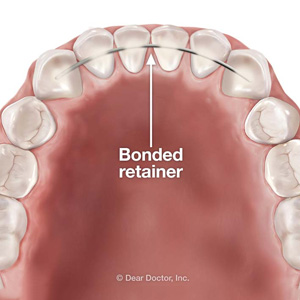 If you're currently undergoing orthodontic treatment, you're no doubt looking forward to the day your braces come off. But that won't end your treatment just yet — you'll need to wear a retainer.
Teeth are held secure in the bone of the jaw by an elastic tissue known as the periodontal ligament. As the braces "pull" the teeth to their new position, the ligament stretches and the bone remodels around the teeth. But the ligament also has a tendency to rebound as the tension eases when the braces are removed. The teeth could then return to their original position, especially during the first few months.
To prevent this patients wear an orthodontic appliance known as a retainer. It maintains some of the tension once supplied by the braces to help keep or "retain" the teeth in their new position. Depending on your age and other factors, you'll have to wear one for at least eighteen months; some patients, especially adults, may have to wear one indefinitely.
You may be familiar with a removable retainer, one you can take in and out of your mouth. But there's another type called a bonded retainer that's fixed to the teeth and can only be removed by a dentist. With this retainer a dentist bonds a thin piece of wire to the back of the teeth where it can't be seen. You can feel it, though, with the tongue: an unusual sensation at first, but one easily grown accustomed to.
Unlike their removable counterparts, bonded retainers aren't noticeable, either to others or the wearer. They're especially appropriate for patients who may not be as diligent in wearing a removable retainer.
It does, though, have some disadvantages. The position of the wire running horizontally across several teeth can make flossing difficult. And as with any retainer, removing it could increase the risk of the teeth moving out of alignment.
There are a number of factors to discuss with your orthodontist about which type of retainer is best for your situation. If you do choose a bonded retainer, be sure you work with the dental hygienist on how best to floss the affected teeth. And if you do have it removed, have a removable retainer prepared so you can preserve that smile you've invested so much into obtaining.
If you would like more information on bonded retainers following braces, please contact us or schedule an appointment for a consultation.
By Candler Family Dentistry
June 01, 2018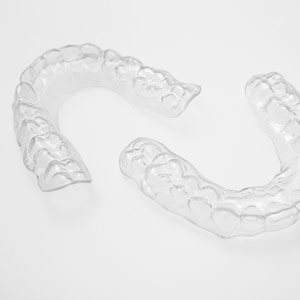 After months of wearing braces, the big day has arrived — they're finally off! Your teeth have been realigned and your smile is dazzling. You're finished with orthodontic treatment, right?
Not quite — because if you want to keep your new smile you have one more treatment phase to go — wearing a retainer. Without this phase there's a distinct possibility you could lose all the time, effort and expense of braces because your teeth could revert to their previous position.
To understand why, we have to consider how teeth can move in the first place. Although it may seem like your teeth are rigidly fastened to the jawbone, they're actually held in place by the periodontal ligament, a strong, elastic gum tissue that lies between the teeth and the bone. Tiny fibers from the ligament attach to the teeth on one side and to the bone in a similar manner on the other side.
When pressure is applied to the tooth as happens with braces, the bone around the side of the tooth in the direction of the force will begin to dissolve (resorb), allowing the tooth to move in that direction. New bone will then build up on the other side to stabilize the tooth. Once the pressure is removed (when we take the braces off), there's a tendency for the teeth, bone and gums to "remember" the old position and try to revert back.
The answer is a removable mouth appliance known as a retainer. Custom-designed to fit the teeth's new position, the retainer helps hold the teeth in place until the bone completely sets around them. In the beginning, you may need to wear the retainer around the clock and then later only at night while you sleep. While you may only need to wear it for a few months (especially if you're an adolescent or young adult) some patients may need to wear some form of retainer indefinitely. Your orthodontist will advise you how long depending on your individual situation.
While retainers may seem like an inconvenience, they're extremely important for keeping or "retaining" the teeth in their new and better position. Following through on this important phase of treatment will help ensure you'll keep your new smile for a long time to come.
If you would like more information on retainers, please contact us or schedule an appointment for a consultation. You can also learn more about this topic by reading the Dear Doctor magazine article "Why Orthodontic Retainers?"