Dentist in Candler, NC
The brief descriptions below are designed to familiarize you with our staff's training, professional credentials and work experience.
Joshua C. Merrell, D.D.S.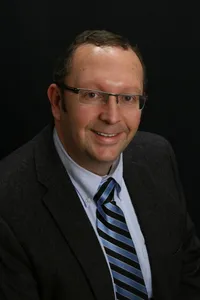 A native of Hendersonville, Dr. Merrell graduated from West Henderson High School. He earned a Bachelors Degree in Chemistry and Biology from the University of North Carolina at Chapel Hill. He earned his Doctorate of Dental Surgery from the University of North Carolina at Chapel Hill School of Dentistry. After completing his dental training, he worked at the Surry County Health and Nutrition Center in Dobson, NC while his wife completed medical school and residency training at Wake Forest University Baptist Medical Center in Winston-Salem, NC. Dr. Merrell opened his private practice in Hendersonville, North Carolina, in 2006. In his spare time, Dr. Merrell enjoys, golf, basketball, hiking, snow skiing and movies.
Professional Memberships:
American Dental Association

North Carolina Dental Society

First District Dental Society

Henderson County Dental Society

Carolina Mountain Dental Education Club

International College of Implantology

Buncombe County Dental Society
Doctor Rachael Louise Marino hails from Morgantown, West Virginia. In 2016, Rachael graduated summa cum laude with honors from West Virginia University with a bachelor of science degree in biology. She is a 2020 graduate of the West Virginia University School of Dentistry where she was a member of Delta Sigma Delta, American Student Dental Association, and The Academy of General Dentists. She is honored to have become a WV AHEC Rural Community Health Scholar and serve those that need it most.
Dr. Marino has been interested in working in the field of dentistry since the young age of ten after helping take care of neighborhood children. She finds great joy in helping patients get relief from pain, and, teaching them the importance of a beautiful, healthy smile.
Relocating in 2020 from the hills of West Virginia to Asheville makes her feel right at home. With her dog George, Rachael enjoys yoga, hiking, cooking, and spending time with her family.